SignalFox
Marketing intelligence for small businesses
Digital marketing — with its thousands of tools and tactics — can be disorienting and lead to fragmented efforts. SignalFox helps small business owners make sense of marketing in order to act effectively.
This service grew out of conversations I had with small business owners who were looking for a way to make better decisions and avoid wasted marketing spend.
So how does it work?

1. We analyze your digital properties and practices, right down to the code.
2. Then we provide a unifying framework that brings your options into sharp focus and surfaces key opportunities.
3. Partnering with you as an advisor, we work with you on the creation of an integrated digital strategy to capitalize on these opportunties.

Some fun projects I've worked on:
SaaS Product Currently in Development

"Absolutely phenomenal." Advised Y-Combinator, Peter Thiel-funded entrepreneur on product concept.

Multi-Channel Marketing Automation

Created integrated strategy for 7-figure non-profit, resulting in a 3,300% increase in conversions.

Case Study

Developed case study for Smithsonian Institution's Romare Bearden mobile app. Tested mobile apps.

Content marketing

AI-enabled content marketing for a portfolio of websites that was successfully sold at the start of the pandemic.

Digital growth

Work with a very bright team that buys, grows, and sells valuable digital assets in some of the world's most competitive sectors.
Get to know me: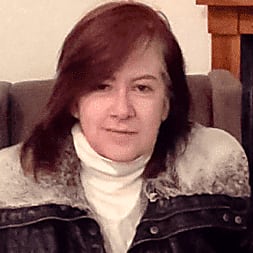 Hi, I'm Sherrie Gossett. I'm an entrepreneur and small business owner living in New Hampshire.
Contact me:
Have a question about SignalFox services or content? Drop us a line.